Yoga on an 11 ft Paddle Board in calm, warm water is always a pleasurable experience. This is the reason why many people opt for the Standing Upright Paddle Board Yoga Classes that we offer here in Honolulu, HI. Our Classes are every Friday and Saturday at 8:00 am. It is also available for private classes at other times.
Classes meet at our Hyatt Yoga Waikiki Studio to gather up boards, anchors, and dry bags then we head out to the water across the street to start the sessions.
We set up close to the lagoon wall, about 70 ft from the beach, in about 3 ft deep water. No rocks. Falling is fine – you just get wet.
Class begins with sitting poses, and progresses into a certain amount of down dog and with standing poses, as group tolerance allows. Total beginners are welcome! If you've never been on a board, it's about time you tried. We will stand with the feet close together. At first that feels a bit sketchy, but you'll like it. Soon, we'll prepare to lunge up in a wide standing position. After a while of preparing, you may or may not find yourself feeling like enjoying a warrior two position.
The stars are above, we are working while centering ourselves on a moving surface, and the group energy is beautiful. These are the things that makes the yoga experience more memorable.
Sign up on the schedule in our calendar to secure your spot in the class.
What to Bring: As little as possible. Ideally, we encourage you to pay online so you don't need to bring your wallet. Phones, keys, wallet, can safely be tied to a dry bag on your board, even your slippers and a small towel. Large towels are left on the beach but don't worry because the area is secure and as per our experience, the items that our students left on the beach are still there everytime we return.
The water is shallow, so your friends can wade out and take photos. If they try to photograph from the beach, they'll need a telescopic lens. We have enough ambient light for the class, but we're too far out and it's too dim for normal photography. The class size is limited to six people, so it will always be a pleasant, intimate group.
Mahalo!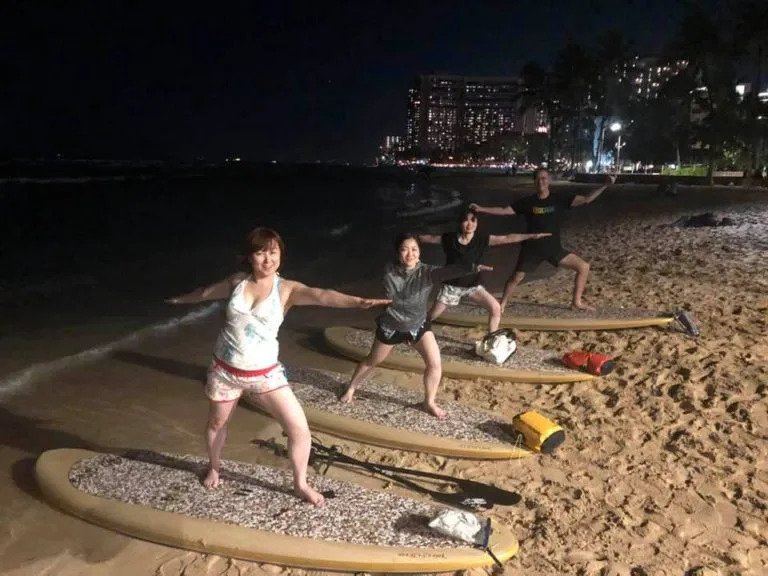 Getting ready to go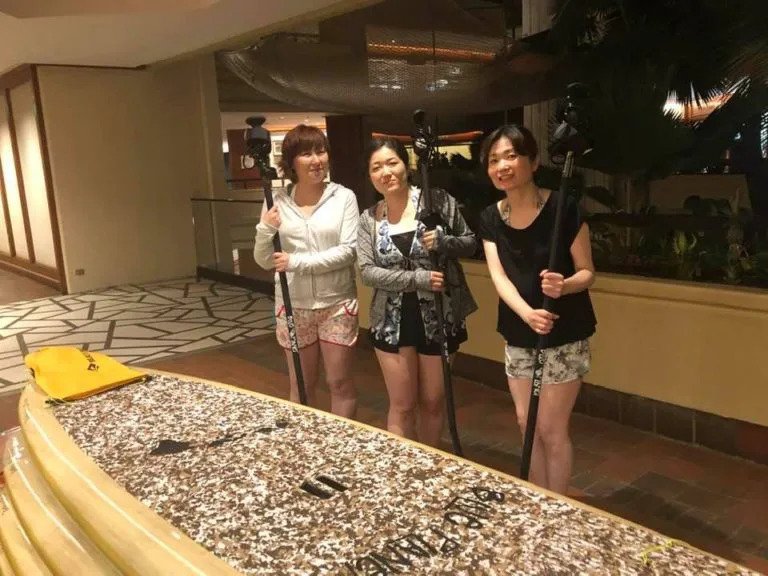 Before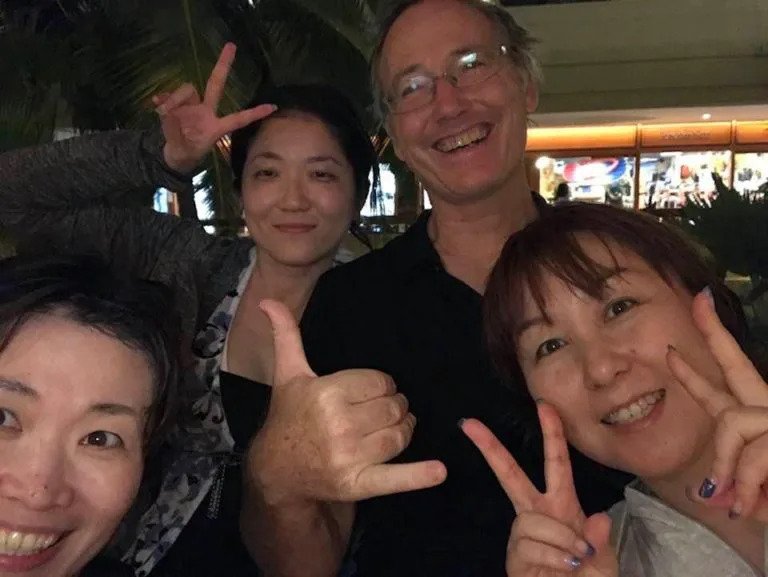 After