Beach, Park, Sunset Yoga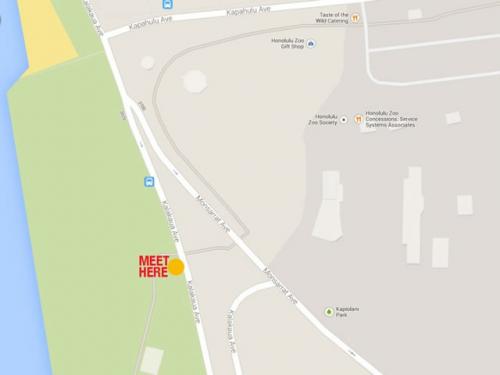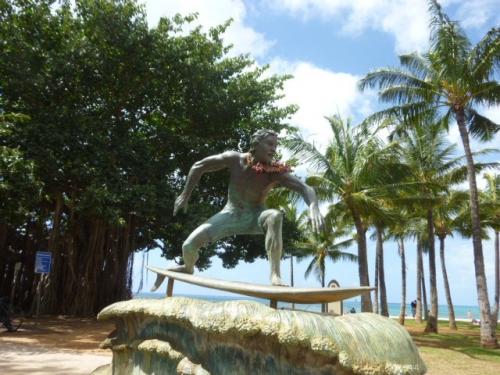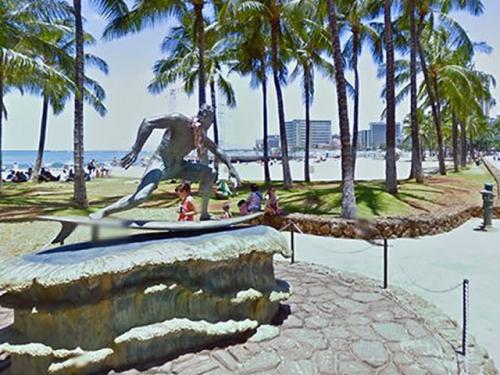 For our daily yoga waikiki venue, we meet at the entrance to Kapiolani Park, by the standing Surfer Boy statue. The statue is across the street from the main entrance of the Honolulu zoo, just next to the Sunset on the Beach movie screen frame, which is where the university plays beach volleyball. If you are walking from a Waikiki Hotel, you would need to walk towards Diamond Head, and then, after the last hotel you will pass by the intersection of Kapahulu and Kalakaua Ave. Just keep walking two more minutes and you will arrive at Kapiolani Park, and the Surfer Boy Statue.
Indoor and SUP yoga classes
If you are new in the area or just visiting this wonderful place, please utilize the map below in order to find the exact location for our daily yoga classes.
Yoga Waikiki is located in the Hyatt Regency Waikiki Resort and Spa Hotel, 2424 Kalakaua Ave, 2nd floor Diamond Head Tower.
SUP Yoga meets at the lagoon across the street from the Hyatt Regency, but towards Diamond Head about a 30 second walk. From the Duke Kahanamoku Statue walk towards Diamond Head and you'll see the lagoon. Dennis will be there with boards by 8:50 am.