Yoga Trainers and Private Yoga Instructors here in Waikiki, Honolulu, HI
Here at Yoga Waikiki Studio, our small group of instructors look forward to sharing their personal passion for yoga with you.   Read more about our staff below!
Dennis B Miller
Dennis, the founder of the Yoga Waikiki Studio, received a Bachelor of Arts degree in Dance from UH Manoa in 2000, and performed for 15 years with the Iona Contemporary Dance Theatre in Honolulu, from 1992 to 2007.  On a weekly basis since 1998, he started to teach free Butoh Dance Improv classes in the style of the Iona Dance company choreographer, Cheryl Flaharty.  These free classes were attended by friends of the dance company, and provided the most nurturing process imaginable for learning how to teach. 
By the year 2000, Dennis took his first Iyengar Yoga class and immediately fell in love with it.  Overtime, he began to incorporate Iyengar Yoga into a dance warm up. This makes the whole yoga experience more holistic and engaging.
Over time, the Shiatsu & Massage Center grew, moved to the Waikiki Trade Center in 2007, to the Waikiki Beachwalk in 2011, and by  Feb 3, 2019, up to the present, has moved to the International Market Place. 
In 2008 Dennis and his partner and wife Petula set up Spa Pure in the Courtyard by Marriott Waikiki Beach Hotel.  Dennis and Petula continue to offer his signature service of Ocean Massage, a floating massage in a warm salt pool.
Dennis attended the first seven annual yoga festivals at north shore, starting with Spirit Union Festival in 2009.  These festivals bring amazing yoga talent to Hawaii and are an immersive opportunity to dive deep into yoga exploration; he highly recommends Wanderlust, which took over from the also excellent Spirit Union.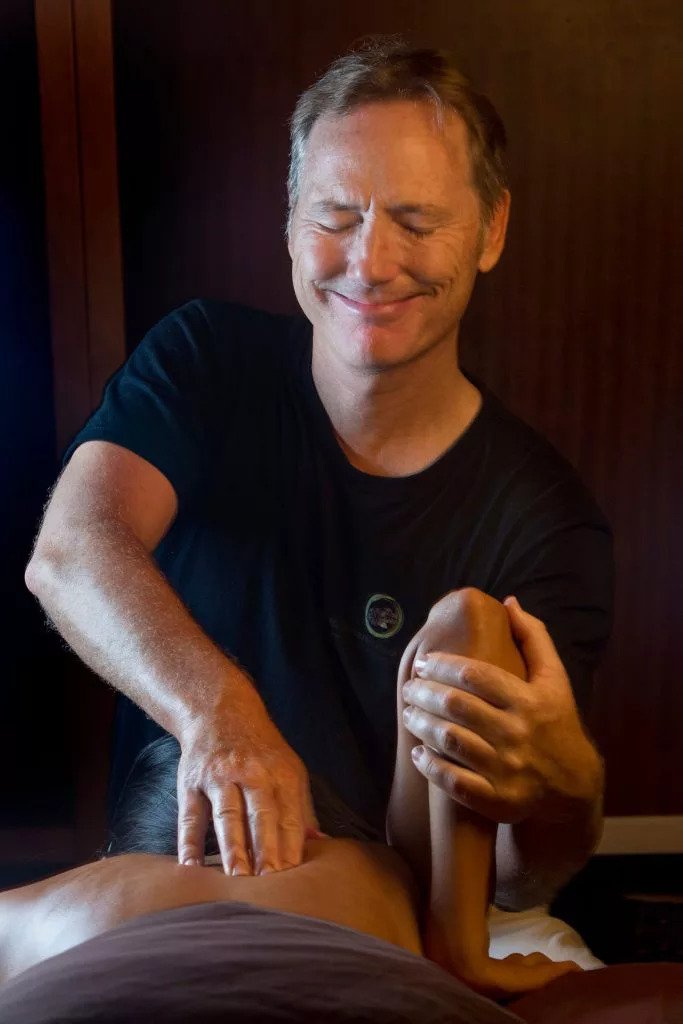 The result of Dennis's various movement explorations has been an appreciation for the vitality of stillness. Further, the many movement pathways which result from developing an awareness of not limiting our possibilities is also one of the things that Dennis has learned and mastered through time. Dennis is also an advocate for health policy with an administrative overhead of less than 8%, including payer and provider.  (Our current admin overhead, including payer and provider, is over 30%)  This is one way of describing Universal Single Payer Healthcare.
As the years went by, the warm up became longer, and the dance portion became shorter.  Also, in 2000, Dennis took over ownership of the Shiatsu & Massage Center, in the Continental Surf Hotel.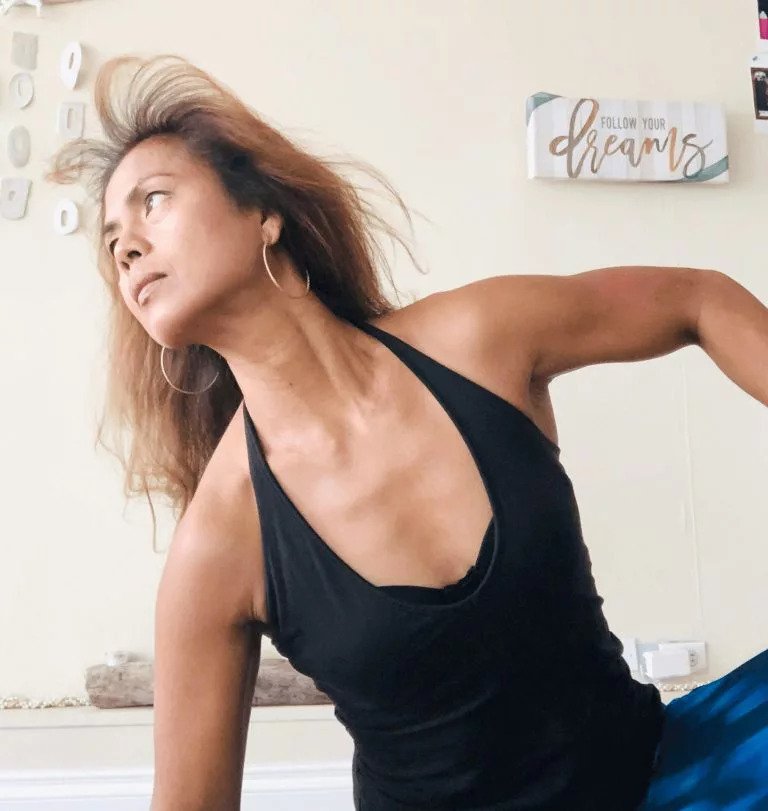 May del Rosario
May del Rosario has a Bachelor of Arts degree in Exercise and Science & Physical Therapy.  She is also the CEO and Owner of Starfitness Hawaii LLC.
As a health and fitness professional for over 25 years, May specializes in almost all areas of fitness such as cardio and dance classes, martial arts, strength, endurance training, spartan race, marathons, great aloha runs, corporate fitness bodybuilding, fitness pageants, elite competitions, weight management, weight loss, and meditation practices.
In addition, as a personal trainer, she provides health and wellness training, life coaching, and conscious mentoring to encourage and motivate people of all ages to invest in their health. In this regard, she has trained people from various backgrounds such as Marines, Navy, Army, and Coast Guard personnel, teens, young adults, and seniors.
Her mission is to awaken the world to every possibility and breathe the endless space that surrounds us. 
Personally, May believes that she is truly blessed that she has been given these gifts, abilities and the ability to lead others embody their radiant purpose with meaningful contentment for life.
Sharon Gradman
Sharon Gradman was born in California but she lived in Israel and moved to Hawaii several years ago. Yoga and fitness were always part of Sharon's life. She believes that her practice helped her grow stronger and healthier while keeping her own body in great shape.
Ever since high school, Sharon has always been devoted to dancing and fitness. During the last decade, she started her career as a fitness instructor and worked as a gym instructor and a personal trainer.
After relocating to Hawaii, she studied Yoga in CorePower Yoga. The experience she had in this training institute has inspired her to live each moment more mindfully.
Sharon's overall goal is to inspire others by showing them why it's important to invest in their own body and soul. Her dream is to make you step off the mat feeling stronger and more balanced both physically and mentally. She believes that this process could even help you love yourself better.
She teaches two kinds of classes: Vinyasa flow and Yoga Sculpt. These two forms of yoga are for those that want to practice Yoga with weights and move forward at a faster pace.
Many students enjoy the energy and the personal attention that Sharon gives during each of her classes. The exercises that she leads – together with good music and good energy – will make you happier and more peaceful. Yoga means strengthening, curing and empowering everyone, no matter of their gender, race, background or age and yes… even their fitness level!
Ginny Groendyke
Ginny feels that yoga can truly enrich one's life and influence how we live each day . Her athletic background has included a variety of sports including marathons, competitive bodybuilding, spartan races, gymnastics and water sports with enhanced strength, balance and flexibility from yoga. She feels that yoga unifies all of those qualities and more into our lives.
She has taught group fitness classes for years and around 10 years ago she started teaching yoga.
Her yoga class encourages the beginner as well as challenging advanced students to enhance their body, mind, and spirit. Above all else, these classes are anchored to making sure that every student will have fun!
Certified through AFFA, Yogafit level 1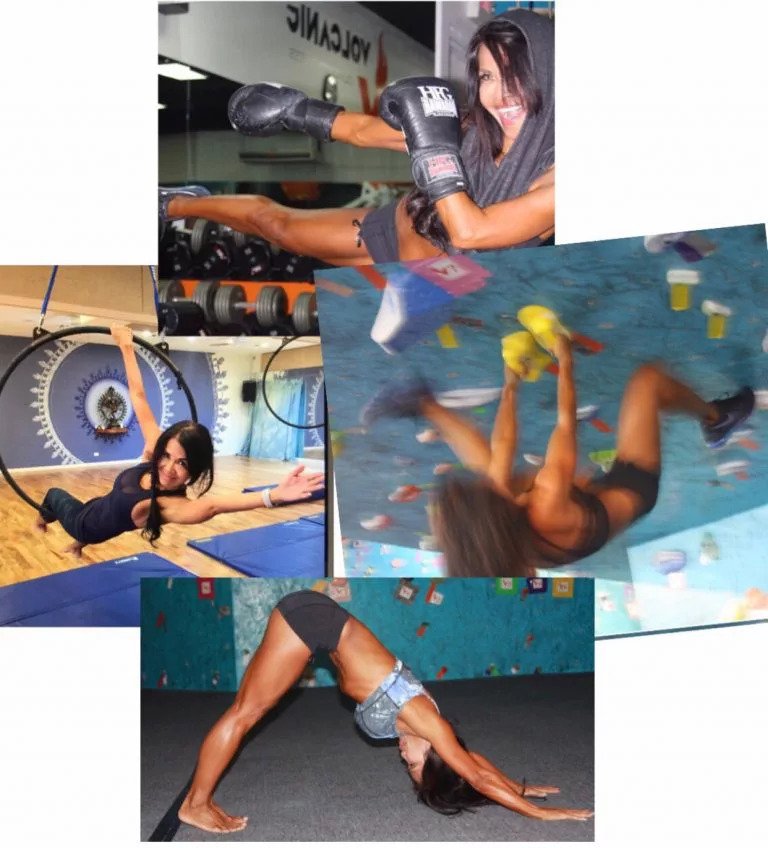 Arad Raichel
Arad is a certified Zumba instructor. She grew up in Israel, and is now living in Waikiki. Her class is a fun and joy filled experience!
Arad Raichel is originally from Israel but she has lived in Hawaii for the last 4 years. She always loved dancing and making people happy ,and she believes that Zumba is the perfect way to combine both.
Arad has been a ZIN™ Member since Feb 2018 and she absolutely loves teaching Zumba classes. The reason is simple: Every class feels like a party!
She is a licensed Zumba instructor. Join Arad today!
Dance Level : All Levels Workout Level : Medium Intensity Music Style: Reggaeton, samba, salsa, combia, and much more.
Willow Chang
Willow Chang is a prominent long time belly dance choreographer and teacher. She has  years of experience when it comes to belly dance, bollywood, modern dance and hula. She is available for private families, groups and events. She also coordinates weddings, parties, and other special events.